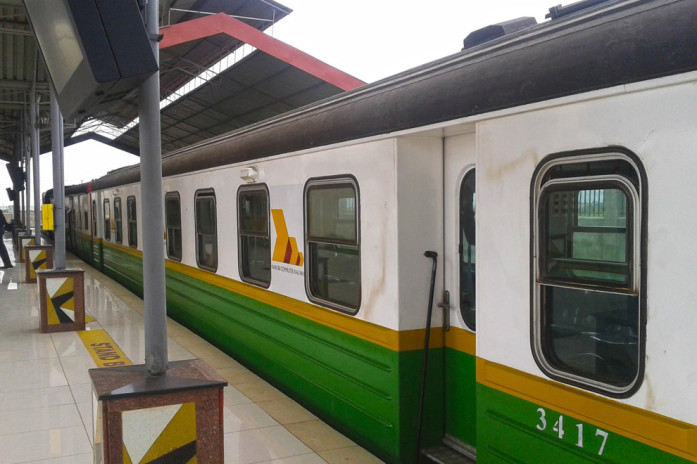 KAPS Meets High Demand for Ticketing
KAPS has taken the leadership in e-ticketing for events, commuting and parks.
Our ticketing system runs on an electronic based ticketing platform, featuring easy access over the internet as well as at event venue on event day. The system's strong back end proves its suitability for event organizers management and administration of the ticketing process by interfacing to various terminals that may require interaction with the ticketing service for the following;
Fan interaction; during ticket sales, and entry into venue
Marketing; to check real-time at a glance the trend of tickets purchases or entry into event venue;
Finance; for purposes of tracking ticket revenues from sales.
The system also allows agents to use a portable and lightly configured system to provide the ticketing services especially at the venue.
KAPS provides the equipment on an outsourced management basis, meaning that we partner with our clients and provide the ticketing facilities at no cost, and operating them in return of a share of the revenues collected from this event.
Projects where KAPS has had the honor to provide and manage ticketing in the recent past include;
Kenya Power Charity Cup 2014
ASK Nairobi International Trade Fare 2013
ASK Mombasa International Show 2013
ASK Nakuru Show 2013
The BREW BISTRO Oktoberfest 2012
FAFA 2012, Fashion for Peace
Rift Valley Motor Show 2012
Africa Junior Swimming Championships 2012 and 2013
FIFA World Cup Qualifiers;
Kenya vs Nigeria
Kenya vs Namibia
Indeed all these ticketing projects were won by KAPS on the basis of our excellent high traffic event automated ticketing platform and system and efficient ticketing, event management and collection services. These successes are a testament that having helped to drive adoption of e-ticketing in Kenya, KAPS has earned a premier place in this small but fast growing niche market.