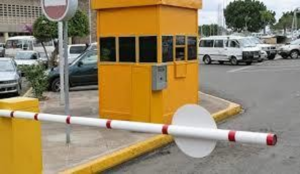 The KAPS PARKING SYSTEM (ARK) is a network supported solution, which means you need a network connection to run your full parking services. However, we know how important it is for you to be able to provide parking services to your clients, even if you, or your ISP, have a connection problem. To help with this, KAPS has built an 'Offline Mode' capability parking solution. Therefore, whether you are in an area with limited network connectivity or in an absolutely internet-less location, you can still run your parking services.
What does offline mode really mean?
'Offline Mode' means that you are unable to access the full version of KAPS parking Platform 2.0 in real time. This may be because your internet connection is down, or it may be because your area has completely no network.
 What can I do in Offline Mode?
Access the KAPS parking platform and:
Open and close your site gates
Dispense tokens
Receive payments
View parking management reports
You will, however, be limited in the following ways;
Not be able to use internet related payment methods such as Visa, A-card or MPESA
Not be able to remotely access the 'back end' of your system. This includes remote
Back-office and Nathan are reporting and set up functions.
However, you need not worry since your records will be updated once an Internet connection is re-established.  Whether you're updating customer data, adding new users or simply selling, all data will be recorded and synchronized to back-office when the internet is present.
How will I know when my parking platform is back online?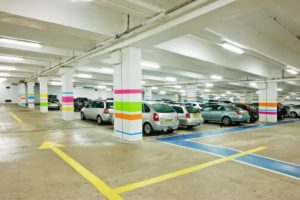 The KAPS ARK System regularly checks to see if the connection has been restored.  When it detects this, the 'Offline Mode' light will turn green, and your sales data will synchronize with our servers. If you notice that your connection has been restored, and the light is still orange, you can refresh your browser to force the System to check and reconnect.
What else do I need to know about Offline parking systems?
Offline solves 2 problems Enabling you to continue offering your parking service, while shielding your parking facility from the limitations caused by lack of network
Offline Stores data locally and once the network is back or connection is re-established, the data is pushed to the KAPS Cloud server automatically for syncing and saving.
Offline supports cash payments only
Offline can support ANPR only in setting where there are local ANPR servers at the entry
At KAPS we understand that for many organizations, a shift towards an offline based system may create challenges: foremost amongst them is the designing and the implementation process, that's why KAPS has a professional offline-implementation team that is ready to help you in your transformation journey. The team is going to help you create your desired future state, then plan, design, build, and enable the operational efficiency of your offline-based parking services delivery.
In case you would like to know more about our offline mode parking systems and services you can contact our sales team and get your free quote! Call us now on +254 732 146 000 and enjoy Seamless enter-park –pay &exit experience at your premises.