KAPS SMART WATER METERING SYSTEM (SWMS) Is the first of its kind in Kenya, Specifically designed with the belief that a simple, user friendly and economical way of managing water data is the answer to a long-lived water problem, that of water utility managers not having real-time information about water supply and consumption, and that of customers facing water shortages without a responsive supplier knowing about it. To ensure simplicity, the system focuses on the 3 most important features of a system: a collection of the data from the water source, the communication protocol through GPRS and reporting functionalities.
So what is a Smart meter Design?
The (SWMS) is basically made of 3 building blocks:
Advanced/automated metering infrastructure(AMI)
Automated Meter reading(AMR) devices
Automated Meter Management(AMM) platform
What is the Difference between AMR, AMI, and AMM?
The Automated Metering Infrastructure (AMI) refers to systems that measure, read and analyze water consumption remotely. The AMI communicates two-way and comprises the whole range of metering devices, software, communication media, and data management system. The SWMS Uses a smart meter device installed at the water source to gather all related data.
Automated meter Reading (AMR) is a remote reading system based on advanced technology that permits water utilities to read water meters over long distances.  Here KAPS USES an intelligent data logger that gets meter readings from the KAPS digital meter at the site, it then uses a GPRS enabled SIM card to send the data to a central database server through the internet.  It is this simple process that eliminates the complexity of the old system enabling water consumption to be read on an annual, monthly, weekly, daily or on an hourly basis
Automated Meter Management (AMM) is the core function of the smart Metering system; it's the platform that brings together the benefits of simplified water reading with the ease of managing data. KAPS has used a customer-oriented simple interface where;
The Utility can perform all technical measurement settings and
 Customize functionalities of the system to suit their requirements.
The customer can be able to log in and view analytical data of their water consumption.
An Effective and Efficient Method
The KAPS Smart Water metering system is developed to eliminate the inefficiency that for a long time has been experienced by water utilities. The system seeks to replace the current manual Meter readings and billing system that has for a long time been inefficient, slow and mostly results in losses of data and coinage. While doing so, the system also brings in a wide range of benefits to water customers ranging from real-time consumption data to easy payment enablement.
What Benefits do I get from the KAPS Smart Water metering system?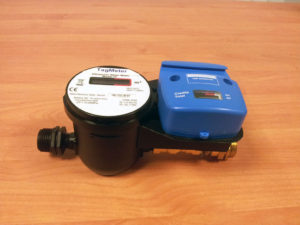 Detection and elimination of water theft: In some areas, theft detection and prevention is one of the single biggest aspects driving the move toward KAPS SWMS.  Significant losses are seen every year due to increasing theft, and as a package, the KAPS SWMS is inclusive of distribution, asset management and threshold monitoring for usage. This provides the utilities with a valuable tool in eliminating, or at a minimum greatly reducing water losses.
Avoid Late Payments: In other areas, where late payment of water or nonpayment is a significant problem, utilities will be able to directly control consumption on a premise-by-premise basis by setting thresholds that cannot be exceeded without tripping a breaker at the premise. This approach will allow utilities to avoid the huge revenue losses incurred in the past.
Increase meter is reading data security: KAPS Automatic meter reading provides increased performance in the data collection. As a utility, you'll avoid manual field visits that have also being associated with reading errors and missing meter readings. Reading data automatically also provides increased security of data flow between the AMM system and you from the comfort of your office. Avoiding manual data gathering and entry will eliminate the costly operational expenses involved.
Improve Cash Flow Budgeting: With automatic meter reading, utility bills are based on actual consumption. This generates a steady cash flow. Billing is based on real-time data, and estimated bills are no longer necessary.
Easy to use Platform Features: With KAPS Smart Water metering system you can be able to view 3-day consumption rates data per region. You can also add new meters, new users and assign meters. The system allows users to generate bills and send via email.
What benefits does KAPS Smart Water metering system have for the consumer?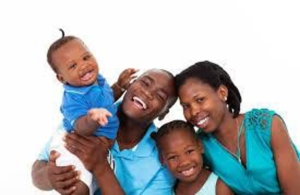 Greater control over water use: With the KAPS smart water Metering platform, you can actually regulate the way you consume your water and by extension be able to keep tabs with your water expenses.
Enjoy trickle down benefits: When your water provider is able to save more from the efficiency provided by the KAPS (SWMS), they are able to transfer this savings to you as their end consumers.
Reduced Water Shortage Period: The Automatic meter reading enables an automatic response from your water meter provider. So when you experience a water shortage, your provider will be able to offer quicker restoration and therefore minimizing your inconvenience.
No more surprise high water bills: We understand how it feels when you get that water bill and the figure written there is ridiculously high. That's why our approach is bringing this water consumption data to your fingerprints through the SWMS platform. The system allows you to log in and views your real-time billing information allowing you to make wise water use decisions.
Convenient Payment methods: As you pay your bill, the SWMS platform allows you the convenience of paying with your preferred mode, you can pay using MPESA, Credit card, and any other available option from your water provider.
Easy to use platform features: You can easily create your account view your real-time water reading charts, apply for a meter online, Check and pay bills online, and convenient and flexible payment modes.
In case you would like to know more about our Smart Water metering system you can contact our sales team and get your free quote! Call us now on +254 732 146 000.