With KAPS you can now easily manage, monitor and control your parking facility without a storage infrastructure on site. KAPS cloud-based parking is a parking platform subscription service that allows you as a parking owner/manager to provide parking services without having to buy an in-house server for all your parking facility computing needs.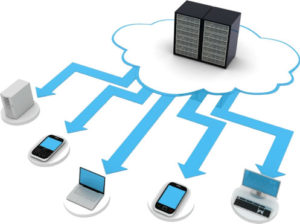 How will I Benefit?
No server maintenance cost: You can cross off maintenance costs with KAPS cloud service. This eliminated the need to purchase expensive servers, saving your business upwards of KES 500,000 to 1000,000 annually.
Pay only for what you use: With our state of the art cloud storage platform, you will only pay for what you use as you use it. You can adjust the resources as requested at any time based on your current and changing needs
Enjoy complete data Protection: KAPS Cloud storage server adds an added layer of data protection for your precious and irreplaceable files. Backups are kept in a secure location that is physically removed from the originals
Efficient Recovery Systems: Losing data can have devastating effects, therefore, In the event of catastrophic data loss, backups of all your original files can be easily retrieved from the Cloud Backup with minimal to no downtime.
Simplified Convenience: Space is valuable, and especially when you are running a parking facility, with a computer and an internet connection as the only requirements at your site, KAPS Cloud storage saves you space while allowing convenient flexibility whenever the design of your parking site changes.
On Demand Scalable Services: KAPS Cloud service offers an adaptive and intuitive approach that grows as you grow.
Is KAPS Cloud Storage Suitable for my Parking Facility?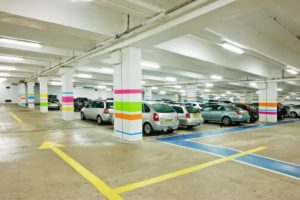 We understand your need to offer your clients with a seamless and comfortable parking experience. That is why we advanced our systems to include cloud storage solutions, to make parking solutions both efficient and effective. The KAPS CLOUD Solutions is ideal for any Parking business that would want to run a controlled revenue generating site on the go or an ongoing site that would want to transition from the traditional local server management to the more responsive, scalable hosted parking server platform that is on offer. However, to determine if KAPS Cloud services could be beneficial for your facility if:
The cost saving gained by leasing a parking server is a major consideration as you set up your parking facility.
The convenience of accessing your system from anywhere, anytime with any device is your goal.
The benefit of tapping professional talent without having to pay your own in-house staff is a major benefit to your organization.
The profit from reducing operational cost is your business target and strategy.
The confidence of knowing your data is safe brings peace to the worry-free running of your business
The Delivery of first-rate parking services to your customers is your drive.
If any of these factors are in line with your business needs, then KAPS Cloud Based Parking Services is the ideal solution for you!
So how does KAPS Cloud Systems work?
To better understand how this system functions, you will have to get acquitted with the three basic stages of the cloud that include:
Initial site setup
Site management
Site reporting and analysis
The Initial Setup
Initial setup basically means creating a site from basically nothing. When doing this from the cloud system, you get a lot of tools at your disposal. Once all formal agreements are done, information based on requirements is used to set up the site. This includes:-
Assigning a Unique IP
Number of stations expected
Rates to be used etc.
These details are used to set up a new site, and all that remains is to have the stations delivered physically to the site.
Site Management
The Site management basically means having the power to change the setup properties of a site. Cloud system makes this very easy. All that is needed is an account with privileges. This way we can do the following on the go:
Change rates
Add holidays
Include new change denominations
Rename stations
Deactivate stations, not in use
Activate stations
Manage maximum amounts that can be used for change etc.
Other than major site configuration management we also have site operations management. This is where operators use tools to manage such operations as:
Change management i.e. refilling APS stations
Posting sales i.e. Posting physical sales against system recorded sales
Doing site reports
Tenant card management
Site Reporting and Analysis
Cloud basically brings out the fact that everything is available on the remote server especially data. This data can be used for analysis and reporting and guess what, you do not have to be at the site. We can get data that is not limited to:
Traffic analysis
Financial analysis
Site health analysis, this is how active or stable the systems have been by means of checking critical errors in all parking components such as device offline, device out of token.
KAPS Cloud Solutions FAQ
While deciding to choose the Cloud Solutions, you might be tempted to ask yourself about what KAPS cloud services will be able to achieve for your parking facility. Well, with KAPS Cloud Service is easily accessible, bringing simplicity and convenience to your parking management operations. In assessing the level of need, the beginning is to establish the kind of components required at the parking location. The considerations below will guide you in determining the applicability of KAPS Cloud Service at your location.
Question 1: Is your core aim to control who access your premises?
In case your answers are YES, then the Basic Subscription model is ideal for you. Choose:
Basic 1; If your parking location experiences high traffic and you wish to increase entry-exit throughput without barriers
Basic 2; if your focus is to increase entry throughput only, and automate the exit point as visitors leave.
Basic 3; If you aim to achieve A and B while fully automating your visitor's entry-exit process.
Question 2: After choosing one of the above, will I need any optional payment platforms?
If your answer is YES, then the Standard Subscription Method is ideal for your business.
Under this model, You will enjoy the benefits of your preferred basic model and the advantage of various payment platforms available :
Mobile app P.O.S
Handheld P.O.S
APS
Cashier
USSD code *486#
Question 3: Do I Need optional Storage Solutions?
If your answer is YES, then the Premium Subscription model is best suited for your business. Under this model, you get the benefits of the chosen basic, the preferred payment option and a chosen storage setting.
What you need to know about your Subscription Models and Investment options
The service description for each KAPS Cloud Service describes how you consume the service and how KAPS measures and charges for your actual usage. A monthly statement detailing your actual usage and the related charges will be available in your Cloud Services Account. Your Cloud Services Account will be charged based on one of the following payment/billing models: 1. "Pay as You Go" Subscription Model
KAPS allows you the flexibility to pre-pay an amount to be applied towards the future usage of eligible Cloud Based services.  The Services Period for the Pre-Paid Subscription is a twelve (12) month period commencing on the day the User login names and password are issued to you
"Pre-paid Subscription Model."
If you do not wish to pre-pay an amount to KAPS for use of the Public Cloud Services, you will be charged for the actual usage of all services that you consume within your Cloud Services Account based on the then current price list for such services KAPS will notify you of any fees that would apply to their use. Charges for all "Pay as You Go" usage are billed in arrears and are subject to the payment terms in your Agreement. "Pre-Paid Subscription"
For many organizations, this shift toward a cloud-based delivery model can create new challenges.
Leveraging on industry-proven strategies developed through years of experience working with hundreds of customers, KAPS Professional Services offers an end-to-end, lifecycle-oriented portfolio that helps your organization quickly capitalize on the promise and full potential of the Cloud system
What do I expect from KAPS Cloud Team?
When considering KAPS Cloud Solutions, our team will help you as a parking owner/ manager to gain insights and knowledge on the possible benefits of cloud services, understand the different solutions on offer and identify opportunities to leverage the KAPS cloud parking platform to fulfill your business vision.
What are the benefits?
You will be able to take a holistic approach to the cloud—including infrastructure, technology,  process, and management
Our team will help you understand your current situation, as well as future aspirations, and define the roadmap for how to get there.
When mitigating to the cloud, our team will help and work with your IT team to simplify the complexity of implementation/ migration and ensure that you don't encounter any challenges in managing this migration. This ensures that your business delivers the new services quickly to the market for a faster profitable outcome.
What are the benefits?
Speed—Launch your cloud parking service quickly and reduce time to set up your parking facility
Get it right the first time – reduces risk by  ensuring  smooth and quality cloud deployments while a flexible implementation model allows a wide choice of services
As your cloud environment grows and takes on an increasingly important role in your business, the focus then turns to achieving best-in-class operational efficiency. KAPS Cloud Services offers both support and educational services for helping your organization achieve peak efficiency by helping you manage the ongoing operations and the lifecycle of your cloud-based parking solution.
What are the benefits?
Convenience and flexibility- the KAPS cloud Solution does not box you in a hard to change or evolve situation. Our cloud services acknowledge that change is the only constant thing.
In case you would like to know more about our Cloud solutions and services you can contact our sales team and get your free quote! Call us now on +254 732 146 000 and enjoy Seamless enter-park –pay &exit experience at your premises.